Dining

Little Fern Restaurant
With a lively bar area and a friendly staff that treats you like royalty, Little Fern is the heart and soul of The Claremont Hotel. More than a restaurant, Little Fern is a gathering place with a majestic bank of windows that brings the beauty of Somes Sound to your table. The menu is a celebration of Maine food featuring an eclectic mix of Down East essentials and imaginative creations.
We can be reached by calling 207-244-5038.
Open to the Public
Little Fern is closed for the season. We look forward to seeing you in 2024! Harry's Bar
Whether you're seeking a pre-dinner cocktail, a post-dinner nightcap, or a late afternoon libation to enjoy wherever you wish, it's time to go see Harry. Tucked away around the corner from our reception area, Harry's Bar offers a curated list of classic cocktails from simpler, more elegant times. The décor of Harry's Bar is a tribute to Southwest Harbor's maritime past. Featuring rich, painted wood and antique nautical accent pieces, you'll feel like a guest in a sea captain's home.

Open to the Public
Harry's Bar is now closed for the season. See you in 2024!
Batson River Fish Camp
Perched on our private dock with the closest views of the lively boat scene just beyond our shoreline, Batson River Fish Camp is your mid-day small plates and pre-dinner cocktail headquarters. The menu features light bites, burgers, salad, and our "soon to be famous" lobster roll. Featuring the easy-going aesthetics of a vintage fishing camp, there's no better place to be on a sunny day when the winds are steady and the sea is gentle.
Open to the Public
Fish Camp is closed for the season. Thank you for your patronage, we'll see you in 2024!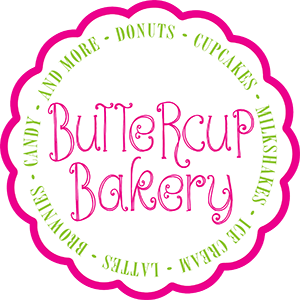 Buttercup Bakery
When you're heading off on an adventure and need something fast, stop by Buttercup Bakery and grab one of our signature "get them before they're gone" breakfast sandwiches and a coffee or espresso to-go. Craving a midday treat? Buttercup also has ice cream, milkshakes, cupcakes, and cookies to keep kids of all ages happy. All this with all the charm and delightful details of an old-fashioned candy shop.
Open to the Public
We are closed for the season, please come back in see us in 2024!