Cottages
Ocean House
A waterfront haven for families or the ultimate gathering place for friends, Ocean House is unlike any other vacation experience in Maine. You and your guests will feel like you're on your own private resort despite the fact that you're just steps away from our dock and waterfront bar. The first-floor deck offers panoramic views of Somes Sound and the Atlantic Ocean. Inside, Ocean House has a kitchenette and dining area plus a cozy living room with a gas fireplace and walls of windows. The first-floor master bedroom features a queen-size bed while the upstairs bedrooms have queen-size beds and balconies with water views. All bedrooms have private bathrooms.
1-Bedroom Ocean View Cottage
Perched along Somes Sound with 180-degree views of Acadia National Park and the Atlantic Ocean, these waterfront havens are ideal for couples in search of a coastal escape.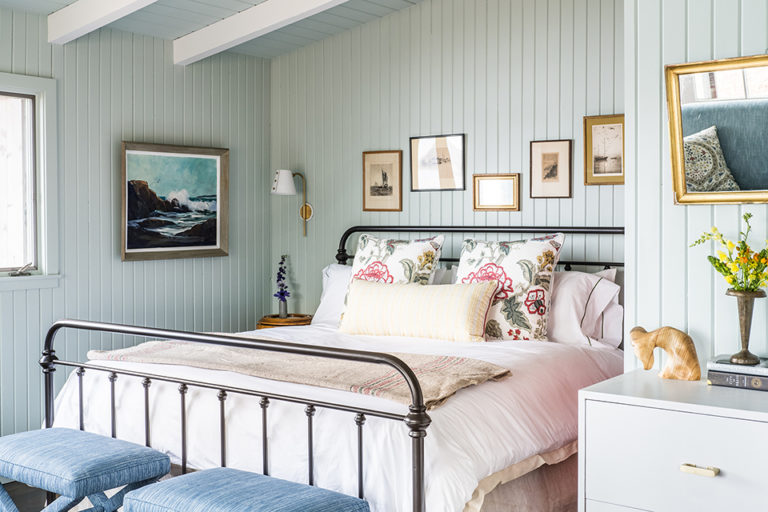 2-Bedroom Ocean View Cottage
More spacious than our one-bedroom cottages, families can spread out and enjoy two bedrooms, a fireplace, deck, and kitchenette, with spectacular views and total privacy.
1-Bedroom Woodland View Cottage
Couples will appreciate the privacy of our Woodland Cottages, which come with a kitchenette, spacious living room with fireplace, a magnificent deck, and one-and-a-half bathrooms. All this is just a short stroll from the amenities of our Main Hotel with a soothing backdrop of natural beauty.
2-Bedroom Woodland Cottage
For families or groups of friends looking for even more space, this layout includes two bedrooms, a kitchenette, a spacious living room with a fireplace, a magnificent deck, and one-and-a-half bathrooms. The short walk from our Main Hotel offers peek-a-boo views of the water and just enough time to enjoy the wooded surroundings and beautiful landscaping.
Bubbles & Truffles
Your romantic getaway starts the moment you select the bubbles enhancement package button on our online reservation form. Our staff will have a bottle of champagne or prosecco of your choice on ice waiting for you alongside two glasses and a plate of decadent chocolate truffles.
Garden Bouquet
Let us bring the beauty of our gardens into your room by having one of our wildflower bouquets waiting for you upon your arrival. Simply select the flower enhancement feature when making your reservation and we'll take care of the rest!
Paint Set
When it comes to ensuring your satisfaction, the only thing we can't control is the weather. That's why we commissioned the ultimate rainy day activity in the form of a challenging yet enjoyable paint-by-number kit of Somes Sound that features our majestic view of Acadia National Park.
Binoculars
From the boats and birds that regularly pass by our property to the mountains in the distance, there's no shortage of beautiful things to look at while relaxing at The Claremont Hotel. Bring them all into focus by letting us know how many pairs of rental binoculars we can reserve for you to enjoy during your stay.
Claremont Puzzle
Take home The Claremont Hotel in the form of a classic jigsaw puzzle that will bring back warm and wonderful memories of your vacation and the beauty of summer in Maine.
Clare & Monty Stuffies
Delight the little ones in your life with Clare and Monty, the official mascots of The Claremont Hotel. This loveable deer and moose duo are always up to something and their plush toy likenesses are the perfect gifts to bring home from your Acadia vacation.